Olidhealth.com – Treating cough in children could be so frustrated. Parents are usually panic while their children get sick. However, there is a preventive way where we can use either medicinal or herbal remedies at home. Commonly, children could have cough at least 2 times a year. Moreover, the cough usually occurs in children during the winter or fall season. However, sudden nature changes like in the rainy season can affect your children's health.
We could be worried about cough disease that could happen to our children since they may have a low immune system. There is no preventive measure that is effective against cough and followed diseases such as fever and cold. The bacteria and viruses keep evolving each year to attack your children and sometimes could be immune to antibiotics or antibacterial medicinal. Artificial drugs also could be useless to this kind of seasonal disease [1].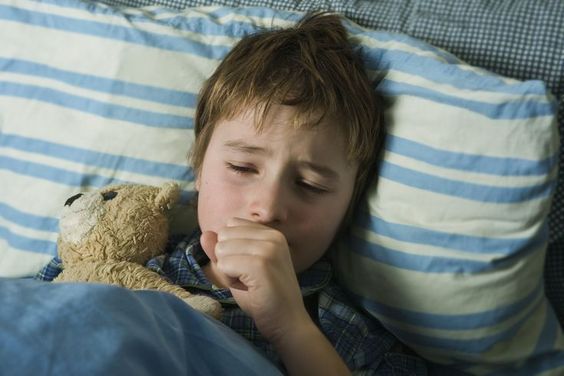 Although this can be dangerous, it can be cured naturally. The key is how to train their immune system to fight this disease. If your child gets this disease, there are several home remedies that could help you to remove this persistent cough in your child.
We categorize home remedies into 3 different topics such as common remedies, Herbal remedies, and home medical remedies. We also offer simple tips to prevent cough happen to your children. Read this article for more information to treat your child's cough with home remedies.
Common Remedies
This section focused on treating a child's cough with simple remedies. Children are may have cough once or twice a year and some cough symptoms barely fall into serious cases. To prevent it happened, there are common remedies that you can try to treat your child's cough.
Getting Enough of Water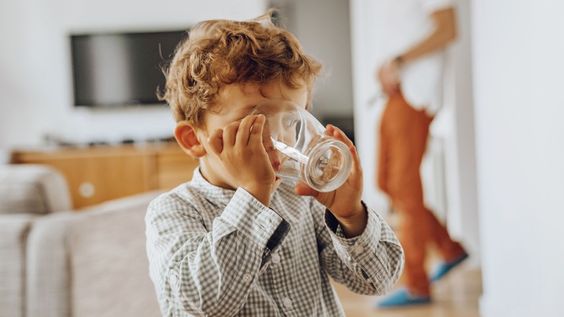 The most common thing that pediatricians usually say to children and parents is 'stay hydrated'. As adults, we sometimes also ignore this basic need since 70% of our bodies are water. Adult and children have their own standard of water consumption to stay their body well function and prevent the risk of some disease like a cough. For instance, The amount of water for children depends on their age and weight (1 glass of water per total age, etc).
Children with cough are prone to have less water because this disease can deplete it rapidly. Cough followed by Fever symptoms can produce more sweat than normal conditions. So encouraging them to drink some water to relieve the cough symptom. We suggest drinking warm water that is better than cooled one since it's good for health, but the cooled one is also nice to smoothen the respiratory tract.
If you are hard to persuade them, change the water into other kinds of food that their liking. Juice from berries or other favorite fruit is good to soothe the throat and fill their water needs. You can also convert the juice into a popsicle if your child gets bored. However, be careful with its hygiene during popsicle production.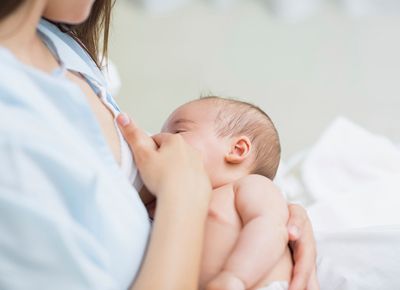 For additional information, if your infant is getting a cough, breast milk is the one and only option to relieve it. This milk is important to infants to keep hydrated. Some experts believe that breast milk has natural anti-microbial properties to help infants keep healthy. Furthermore, warm milk could be another option and good to keep your child stay hydrated during cough.
Controlling Humidity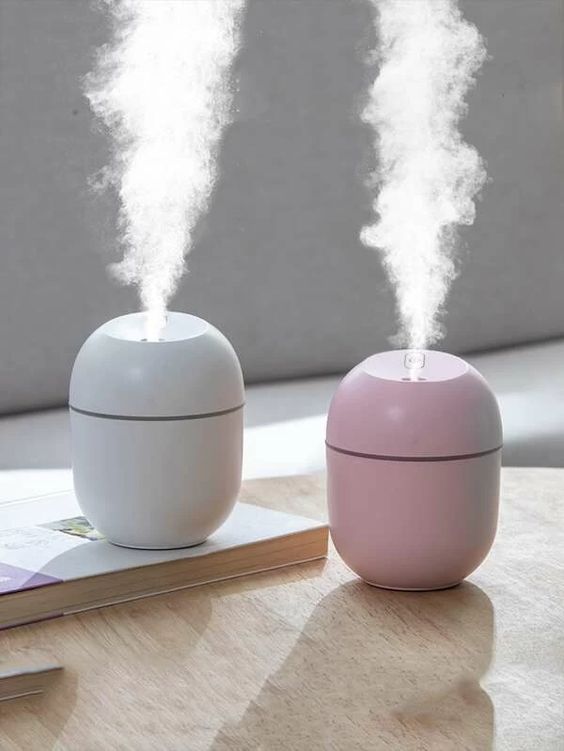 Some people say that using a humidifier is good to relieve a child's breathing passageway. Moreover, it also can break down mucus and ease cough in children. However, these claims are not as good as they sound.
There are many types of humidifiers in the market but we can categorize them into 2 main types, hot mist humidifier, and cool mist humidifier. Both hot and cool mist humidifiers have their benefit and weakness to make their product is the best to reduce cough [2].
If you use this item with children around, we suggest choosing a cool-mist humidifier. This choice considers the safety of the humidifier itself. The hot one can harm the children if being too close to it because they tend to be curious about it.
Another consideration that can be crucial is how to use this machine properly since it is prone to get dirty and has pesky mold. Moreover, poor sanitation could have mold, bacteria, and even viruses that build up within the machine. Maintaining its hygiene is essential before using it because the dirty humidifier can worsen the cough symptom.
If you want to use a humidifier to treat your child's cough, you can consult with your pediatrician to know its effect on your child.
Bring Them To Get Steamy Bath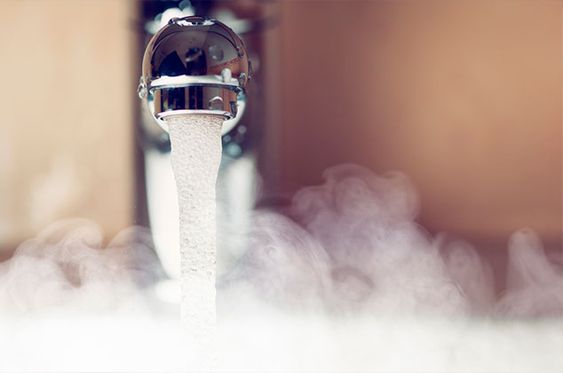 If you don't have a humidifier, you can make a natural humidifier with warm water. Showering warm water can relieve cough by inducing mucus to be released. Moreover, a steam bath can warm up the body and prevent other diseases such as a cold. This method also could ease muscle aches by soothing blood circulation in the skin and muscles.
Bring your child to take a good warm bath and let your child inhale its steam. However, make sure to check the temperature since infants and toddlers have sensitive skin that easily gets burned. Water with lukewarm temperature is safe to be used for younger ones.
Resting Frequently and Arrange Their Sleep Posture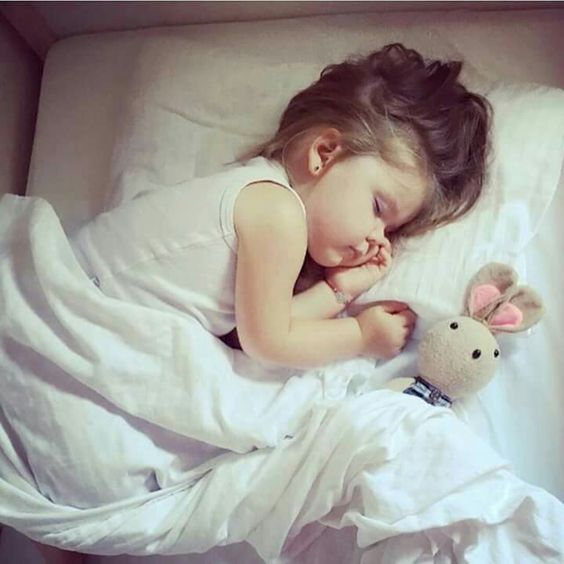 If you're lucky, the symptom can be just 1 day with proper treatment and good rest. However, The treatment could be 3 – 7 days or even 1 month. Deep and soundly sleep can improve the metabolism system since it helps the body focus to fight this disease. Even though children don't really care about cough and play like normal children, it can be worsened if left untreated. So, parents should encourage them to have more rest time.
Moreover, there are also Children with other symptoms like a rainy nose or fever who hardly have a good sleeping. Setting their sleep posture could relieve the symptom. All you can do is elevate your child's head a few inches with a pillow to clear their breath passageway. If they tend to move a lot, you can elevate the mattress. However, confirm this method to your pediatrician if you use this to ease their cough symptom.
Herbal Remedies
Foods are essential as ammunition to fight back cough since this disease is commonly caused by bacteria and viruses. Maintaining a healthy intake in children can prevent the disease get worsening and lower the risk of other following diseases such as cold, fever, and runny nose. There are various herbal remedies that can be used to reduce a child's cough symptom as follow:
Honey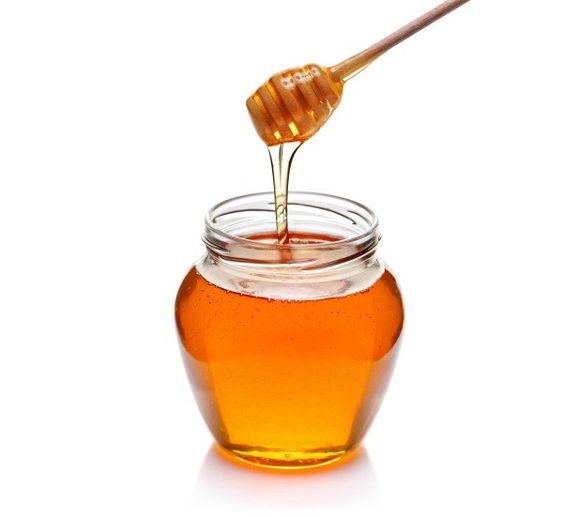 This herbal remedy is the best to cure and also prevent cough in children. This phrase may be to exaggeration, but it is true. Honey has a good antimicrobial effect to counter infection against bacteria and viruses. Some expert believes that it has more benefit than over-the-counter medication since it can serve as a natural cough suppressant [3]. This herbal food also could improve sleep quality to speed up a child's cough healing.
Consuming 1 spoonful of honey before sleep can soothe a child's throat and make it comfortable to sleep. Regularly eating this food with a reasonable amount doesn't have a side effect on their health and could prevent cough or other bacterial infectious diseases. If your child doesn't like viscous honey, it can be mixed with warm water. It is also well combined with herbal tea and could be a sugar substitute in juices.
However, honey is not safe for babies under 1 year since their immune are not developed well. Early consumption of this food in babies can increase the risk of botulism.
Berries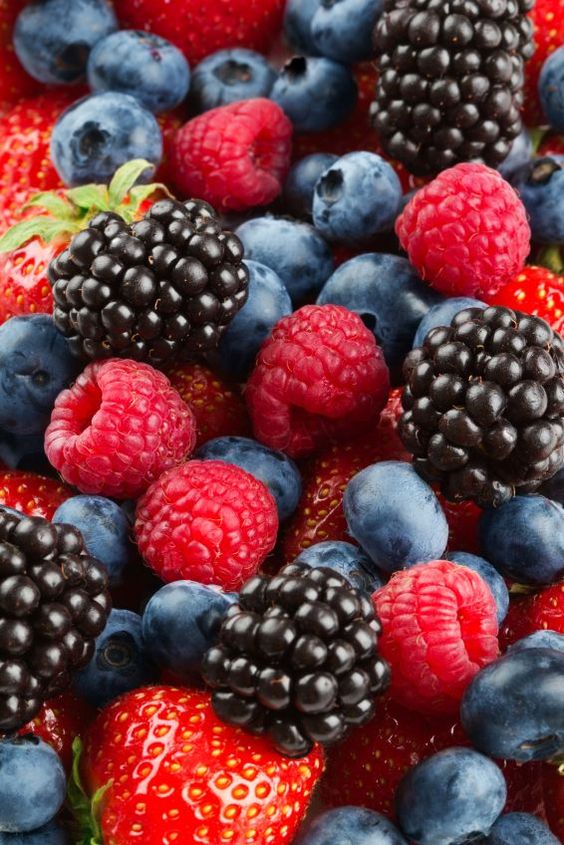 Generally, berries have huge nutrition content to treat or prevent cough. There is numerous kind of berries that you can give to your child but we take an example with 2 popular berries, cranberries and blueberries.
Cranberries are a good source of anthocyanin and polyphenol that are good to reduce inflammation. While blueberries are also as good as cranberries to counter cough in children. Both fruits have flavonoid compounds to smoothen the throat. They are also considered antioxidant food since they have nutrition such as vitamins and minerals to boost the immune system and protect the body against free radical scavengers.
Bring some of this fruit into their diet to relieve cough symptoms. The fresh one is also good to be consumed. Moreover, frozen berry also can be good to soothe the throat and bring up mucus. It is also good to encourage them to consume citrus fruit since cooling could reduce its sourness. This fruit also can be served like a popsicle to improve their appetite and to meet their water needs.
For further information, this fruit can be consumed if your child is older than 1 year. Moreover, you can consult this matter to your pediatrician about its safety.
Pineapples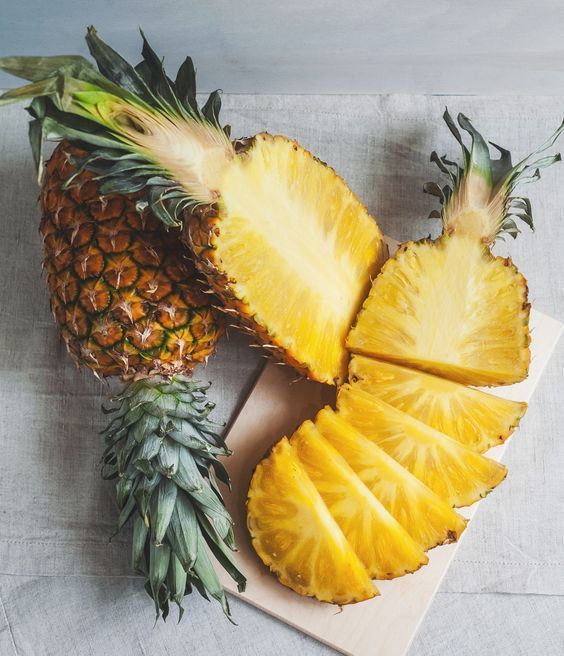 This fruit is good to soothe your child's cough. It also has an anti-inflammatory compound like bromelain. Some research found that this compound is good to deal with cough disease. Moreover, pineapple contains vitamin c to boost their immune system.
Consuming fully ripe this fruit could have a sweeter flavor that smoothens their throat. Frozen pineapple is also a good choice to encourage your child to eat it. Moreover, creating healthy popsicles with this fruit as the main ingredient could fill up their bodily fluid and relieve cough symptoms.
Pineapple is generally safe for toddlers older than 1 year. However, the acidity in this fruit is relatively high, so keep it in mind when providing this beneficial fruit to your children.
Ginger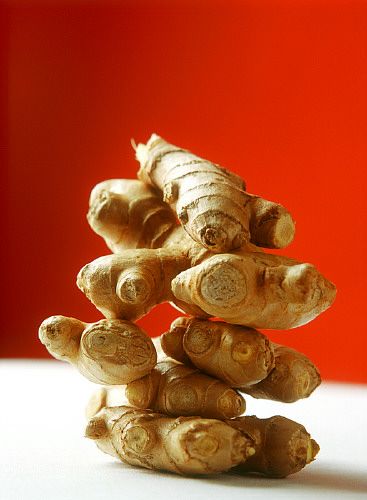 Ginger is a popular herb that has anti-inflammation, anti-bacterial, and antioxidant compounds to relieve a child's cough. Gingerol is the main compound that can soothe the irritated airway. Moreover, other components in this herb also could relax the contraction and reduce coughing.
If your child is old enough to consume it (at least 4 years or older), a mixture of ginger powder and honey can be an option to relieve cough symptoms. It is also good as an additional ingredient in soup and broth. Moreover, it also can be served as herbal tea to warm up their body. However, be cautious to give it to your child younger than 3 years since it may have side effects. Ask your pediatrician if you are not sure about the safety of this herbal food.
Garlic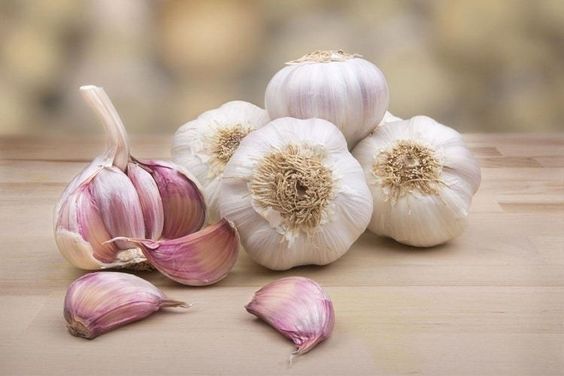 Children may don't like its odor which could cause a bad mouth. However, Garlic has many benefits to reduce coughing. Allicin is present in this herb to fight back infection causes cough in children. This compound also could improve the immune system. Some research believes that this herb also has an anti-viral and anti-microbial agent to counter viral infection that causes severe cough symptoms.
How to make them will eat this beneficial herb? You could be creative to add this spice into their favorite food. Another method to use it is rubbing it as natural vapor rub to their body since the compound is volatile. In general, garlic is safe for toddlers older than 6 months to be consumed but keep in mind before giving this spice to them since it can irritate them in some cases.
Thyme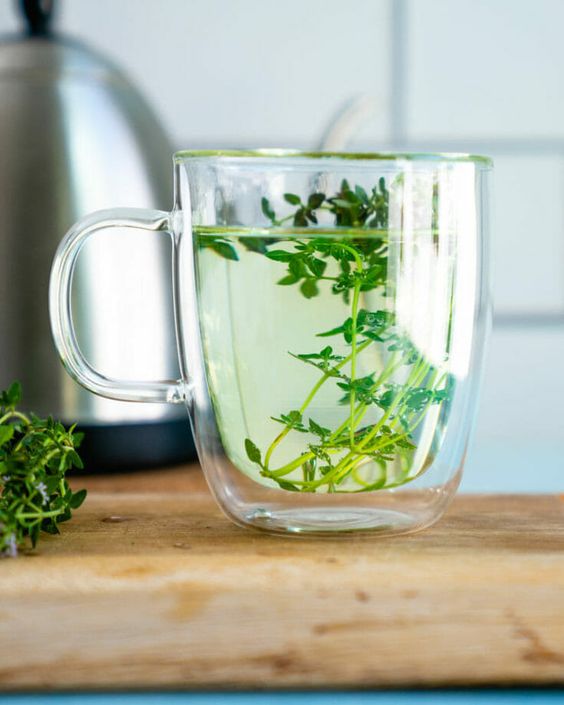 This herb can relieve cough in children or adults. However, be mindful of knowing its dosage for each consumption in children. Consuming thyme is considered safe and could be a good introduction to babies older than 1 year.
For additional information, thyme has anti-bacterial properties and can be used as an expectorant to reduce excessive mucus in the lung. This herb usually serves as tea or herbal remedies to ease cough symptoms. Moreover, you can add this herb to their meal which will make it more healthy and enhance its flavor.
Soup and Broth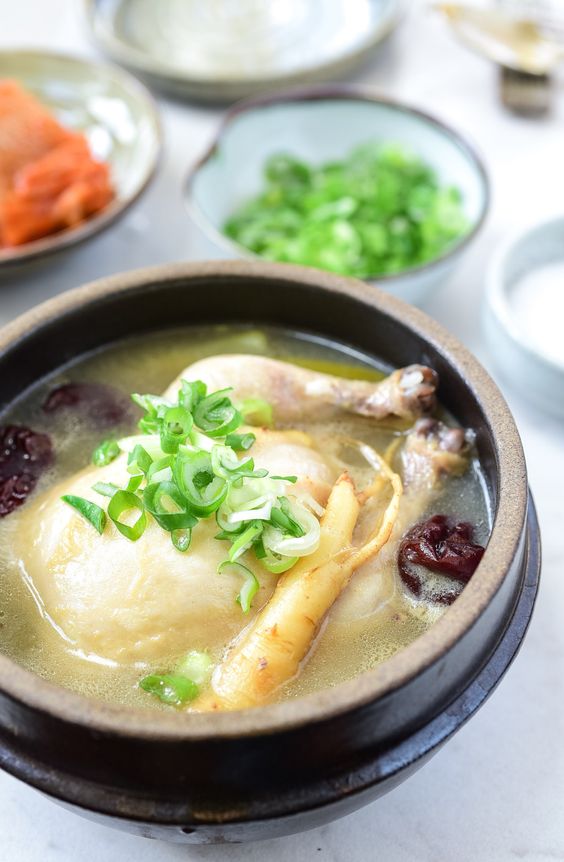 For some reason, soups and broth are popular to reduce cough, fever, and cold. Boiled products commonly use oil in small amounts for medication usage since fatty compounds can worsen the cough.
Soup and broth could be called home remedies depending on the spice used to cook them. Chicken soup is famous as an old remedy to relieve cough in children. Ginger or turmeric usually be added in traditional Chinese cuisine as heat generate effect and have an antibiotic purpose to fight back various disease. Moreover, spices like garlic sometimes can be added to the soup that can enrich its flavor.
Little Snack To Soothe The Throat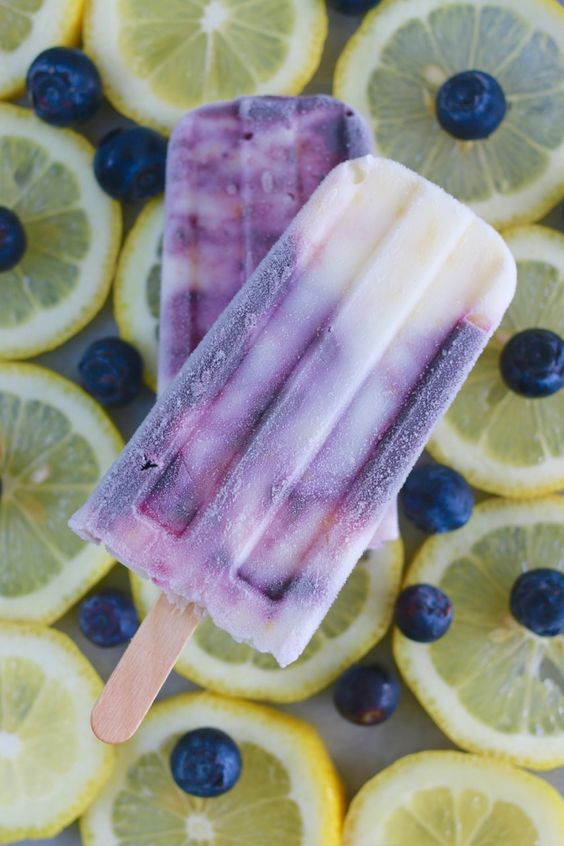 Sometimes, you can give them some treats to make them happy. Healthy snacks could be good to soothe their throat. However, be aware to treat your children's cough with this method. We recommend using this trick for toddlers older than 4 years since they have more resistant immune bodies.
Before making a snack for your child, we should make sure to check the hygiene of the tools and ingredients. For instance, to make juices and popsicles, we recommend using boiled water to make it. Clean and sanitate the blender first before making this food. Moreover, The refrigerator also needs to be hygienic because bacteria and mold can affect the finished product of popsicles.
Sugar-free candy is also good to relieve irritability in the airway. You can easily find this product in apothecary as an alternative treatment for your child. However, keep watching them since they could overconsume this kind of snack.
Lime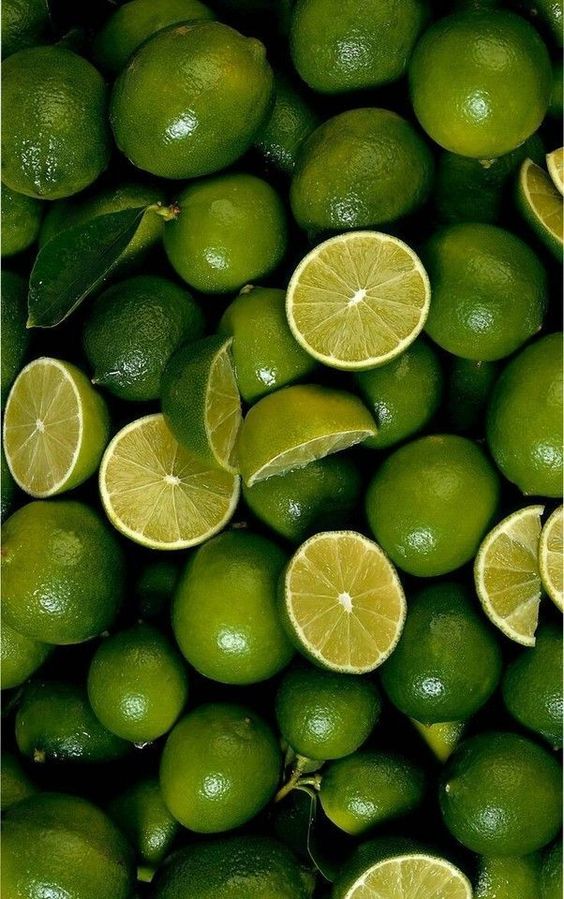 Lime and citrus-like fruit are common treatments for cough because their sourness can reduce cough symptoms like hoarse in the throat. This fruit is high in vitamin C that is good to boost the immune system during children's sick [2]. Moreover, antioxidant and anti-bacterial properties in lime can counter malicious bacteria and viruses.
In Southeast Asia, lime combined with soy sauce or honey can serve as herbal remedies to help relieve cough symptoms. Although this sauce is used to neutralize the sour flavor, it would be hard to use this remedy since children can't tolerance to its remaining sour taste. However, this method effectively removes the cough just for 2 days. Be cautious to use this remedy for younger babies since they don't have any resistance to its sourness.
Here is simple preparation to make these remedies.
Prepare a spoon and squeeze lime on it.
Add soy sauce and mix gently.
Consume it with one gulp.
Add honey can reduce lime sour taste or consume it after that.
Gargling With Salt Water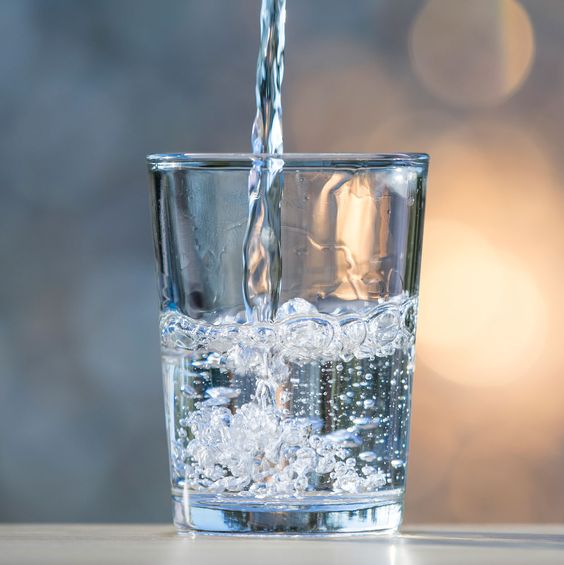 This advice is purely for children that can gargle themself because this method can be done by children above 5 years old. Some experts say that salt gargles can treat cough and reduce inflamed especially in the upper respiratory system such as nasal and pharynx. Saline water has essential minerals such as sodium and chloride that serve as antimicrobial properties to destroy bacteria cells and break down mucus in the nasal. Gargling with saline water can lower the risk of nasal and sinus infections.
Home Medical Remedies
In this section, we describe some medical remedies that you can do at home. However, you should be careful to use these methods because parents could misuse them. There are home medical remedies that you can try to treat your child's cough as follow:
Saline Drop or Saline Spray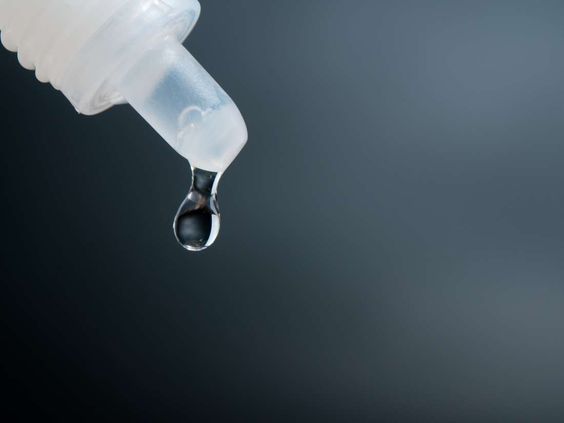 There is numerous variant of nasal spray or drops that can be used to relieve cough. However, some of them can be dangerous since they may have an additional compound that is not suitable to be used for children. Saline-based drop and spray are relatively safe for babies and toddlers because they are free-drug addition.
Generally, wet coughs are related to excessive mucus production in the nasal passageways and make them uncomfortable. To treat clogged nasal, the saline solution can break down mucus to make it easier to be released. Moreover, these spray solutions are also good to treat dryness in the nasal passageways.
Older children (at least 6 years) can use this by themself. However, babies and toddlers need some help to use it. Infants can't release mucus by themself so this spray is important to help release it.
If you buy saline drops in pharmacies, it also came with a nasal syringe (which looks like a little pipette) to suck up mucus from the nostril and nasal. Furthermore, it also came with detailed uses instruction and make sure to follow them step by step. How to use it? lay down and hold up your child, spray the saline drop from the nostril, and use a nasal syringe to suck up the clogged mucus. You also can make saline solution at home but be cautious about the amount of salt and water you use.
Vapor Rub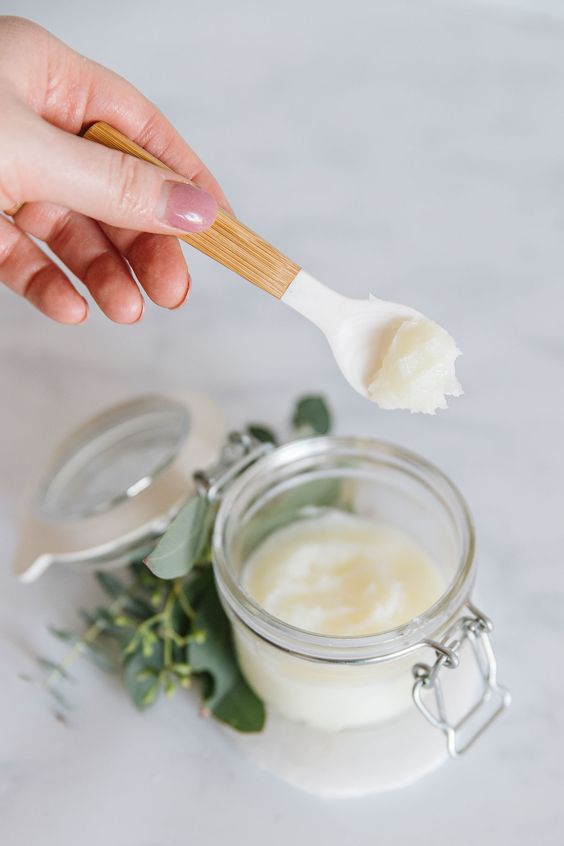 Some people always suggest this medication to treat cough in children and the disease that is related to it such as cold and fever. In general, Vapor rub has camphor, menthol, and some product also have methyl salicylate (came along with eucalyptus oil). It also can be used to warm up the body, break down pesky mucus, and serve as an antiseptic to close open wounds in some cases.
Proper uses sometimes have been shown in the label product including its ingredient However, parents usually misused this rub for their toddlers or even for babies. It doesn't mean toddlers can use this medication if adults can use it. Vapor rub should not be applied to children under 2 years because it can be fatal for them. It can be inflaming the lining of the breath passageway since their respiratory system is not fully developed. In some cases, rashes and burning sensations on the skin, nose, and eyes can occur in children.
For the final advice, some experts suggest don't use vapor rub under the nose, regarding adults and children. It is not properly used of vapor rub and doctors are not recommending this kind of method.
Essential Oil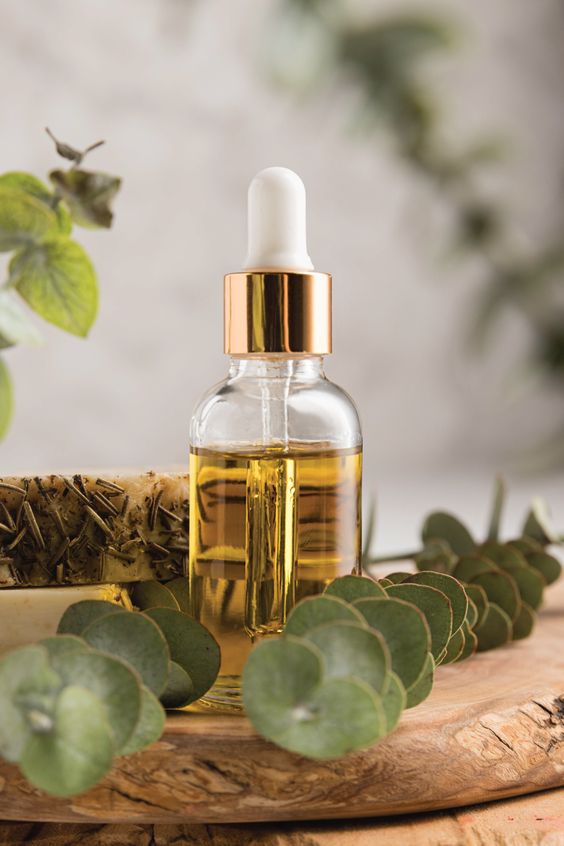 This method has many pros and cons since it doesn't have any restrictions when it is used for children. Some of the essential oils are good to treat your child's cough but there are limitations in uses. For example, eucalyptus globulus is common eucalyptus oil that is mostly found in the market. However, it may harm toddlers if it is applied to their skin. On another side, eucalyptus radiate is another variant that is relatively safe for children and rarely found unless you custom order it.
Essential oil is commonly used by applying to the skin topically. Diluting it first with some oil like coconut oil or vegetable oil since it can irritate the skin in concentrate form. Before you used it for your child, we suggest having a patch test first on their skin since allergy reactions may occur in some cases.
Apply a small amount of diluted essential oil to their skin and wait for 24 hours. If there are no side effects after this test like redness or irritation, you can move into the next procedure. Apply it into your child's skin, especially in the back and the chest. Don't apply it on their hand since it can be accidentally ingested into the body.
Volatile compounds in essential oil can break down persistent mucus and reduce a child's cough. However, be careful if your child has short of breath cause use of it. Stop using this method if this symptom happens. Camphor and menthol in this oil may be harmful to toddlers because they have an undeveloped respiratory system and narrow breath airway.
For your information, don't use essential oil diffusers for infants and children under 2 years. The effect of this method is still being investigated and further side effects may occur since essential oil could harm or irritated their lung.
Check To Pediatricians For Safety Uses of These Remedies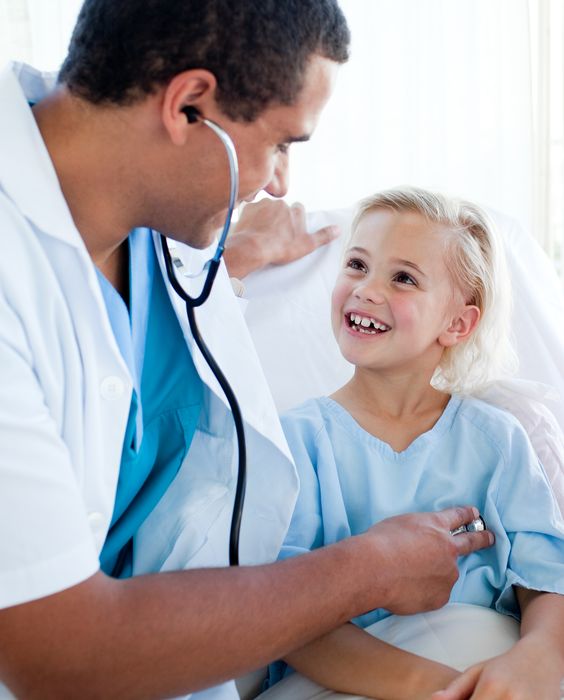 As we mention in this article, we overview some home remedies that can be used to treat a child's cough. However, we are limited Information about the safety of these remedies. You can check it with your pediatricians about its information.
Commonly, this kind of treatment above is used to relieve cough symptoms and some pediatricians also approve of this method of early treatment. However, you should not take Over-the-counter medication (OTC) to treat your child's cough. The minimum age for use of this medicine is 6 years old or older. Toddlers and infants can't use this medicine unless pediatricians approve this medicine.
A cough suppressant could reduce coughing. However, there is also 'good' coughing that children need to release phlegm. Consuming this medication can reduce cough interval and the child could hard to breathe because of the phlegm clogger tuber or air sacs (alveolus) as oxygen airway. Pediatricians are mostly not recommended to give OTC cough medicine for under-age children.
If the child's cough worsens, your children should take further examination because the cough could be a symptom of serious diseases such as pneumonia, pertussis, or COVID-19. Having the awareness of your child's cough development can save them and have early treatment to prevent serious disease.
Conclusion
In this era, Children are prone to have diseases like cough and fever. A child's cough can be troublesome and worsen if it doesn't treat well. Therefore, parents can use home remedies treatment to reduce cough in children.
For example, using a humidifier and taking a steam bath can break down mucus, consuming herbal food can ease cough symptoms, and using the saline solution can relieve breath airway. Other home remedies benefits have been shown above as alternative solutions to treat your child to fight this disease. To ensure this home remedies method, you can ask your pediatricians for further information about how to use it for your children.
Reference
[1] https://www.ncbi.nlm.nih.gov/pmc/articles/PMC3461939/ – The effectiveness of over-the-counter cough medicine for children
[2] https://www.ncbi.nlm.nih.gov/pmc/articles/PMC3223897/ – simple treatment to reduce coughing
[3] https://www.ncbi.nlm.nih.gov/pmc/articles/PMC6513626/ – Honey for treat child's cough